Somaiya Vidyavihar Celebrates National Science Day
Somaiya Institute for Research and Consultancy
Somaiya Vidyavihar celebrates National Science Day
By -
TNN
Created: Feb 29, 2020, 12:25 IST
facebooktwitterincom
Celebrating National Science Day at Somaiya Vidyavihar
Women and empowerment are subjects that are at the forefront of a lot of activities. It was also at the helm of the recent National Science Day (NSD) celebrations by Somaiya Institute of Research and Consultancy (SIRAC), is a constituent of Somaiya Vidyavihar University in association with the Mumbai Chapter of The National Academy of Sciences, India (NASI). The event took place at their Vidyavihar campus. 'Women's contribution as scientists and academicians is especially important to deal with the many challenges that the world faces'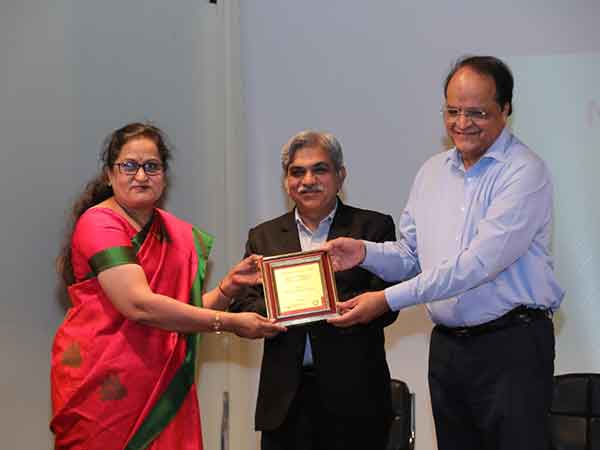 The theme for NSD-2020 was 'Role of Women in Science and Society'. The event witnessed eminent speakers including TIFR Dean Professor Sugra Chunawala, SNDT Vice-Chancellor Sashikala Wanjari, IIT-B Associate Dean Prof. Prita Pant, while Dr R Chidambaram former Chairman, Atomic Energy Commission, GOI and Principal Scientific Advisor to the PM was invited as Chief Guest. Speaking at the event, Dr R Chidambaram said, "If India envisions itself achieving the status of a developed nation, increase in Women literacy is imperative."

Professor Prita Pant of IIT Bombay made her point clear. She said, "If women researchers remain devoted to their research purpose, no discrimination in teaching technology, gender bias can hold them back."
SNDT Vice-Chancellor Professor Shashikala Wanjari also shared her thoughts on importance of women at prominent positions asserting, "Rate of literacy of women has direct impact in the rate of growth of a country. A balance of holding positions by women in all eminent committees, organisations and boards contributes to a better plan of action." Added Vice Chancellor V N Rajsekharan Pillai of Somaiya Vidyavihar said, "We are proud of the talented women leaders in all areas of science academicians at Somaiya Vidyavihar, we believe that women's contribution as scientists and academicians is especially important to deal with the many challenges that the world faces."
Sign up for media coverages
Journalists! please sign up to receive Somaiya Vidyavihar news releases and invitations to events.
Media Contact
See More Media coverage